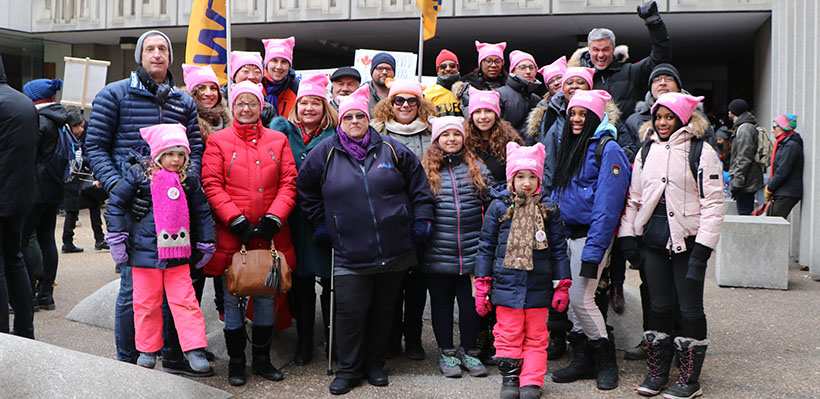 UFCW Canada Local 1006A joined thousands on the streets of Toronto for the International Women's Day rally and march on March 11.
Participants wore pink hats, and carried many signs, including "Unity is Power. Stop the Hate," "The Future is Female," "Equal Pay. Equal Rights," and much more.
The event was about women and their allies coming together to make their voices heard on women's rights and issues.
"We celebrate and pay tribute to the incredible contributions women have made to our union, society and country and we reflect and commit to facing the challenges that lie ahead," said President Wayne Hanley. Click here to read President Wayne Hanley's full message on International Women's Day.
International Women's Day is observed worldwide on March 8, with the Toronto march and rally taking place on March 11.