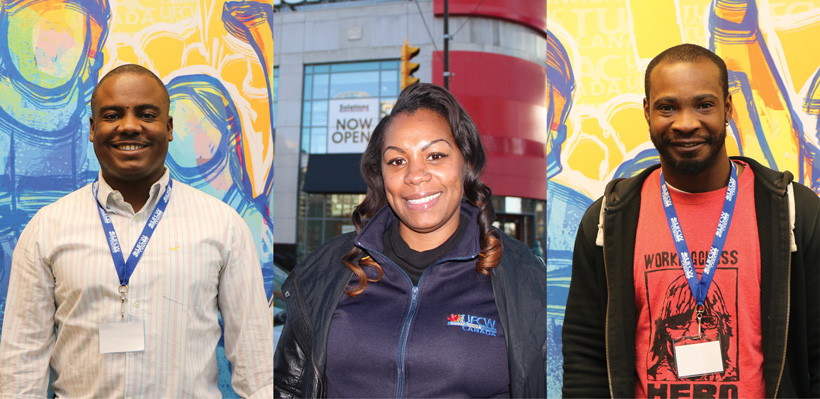 UFCW Canada's WebCampus continues to be a big hit among Local 1006A members. The education program offers free online courses to members and their families. Courses are offered in a wide range of subjects, including Health & Safety, Computers & Technology, Food and Retail and much more.
Daniel Polone, a transit operator with Tok Transit, said Webcampus has made a big difference in his life.
"I gained a lot of skills, from finance to dealing with tough situations. WebCampus expanded my horizons. The Customer Service course helped me grow in my role at work."
Rechev Browne, who works as Grocery Clerk at Jim's No Frills, said he would recommend WebCampus to members and their families.
"It's tough to get a free education in Canada, and it's amazing all these courses are free and easily accessible online."
Browne said he is particularly interested in labour studies.
"I am interested in labour courses because it is good to know how the movement started and how you can play a role in shaping the future."
Tachani Bishop, who works front-end in Loblaws Empress, is excited about taking part in WebCampus.
"WebCampus courses empower workers– it's amazing the union offers education for free. I can't wait to get started on the finances and balancing the budget courses."
May and June courses are now open for enrollment. They include Emergency Prepareness & Pandemic Response Planning, Communicating with Confidence, Dealing with Customer Rage, Pharmacy Assistant – Part 1, Digital Photography.
Check out the available courses by clicking here.