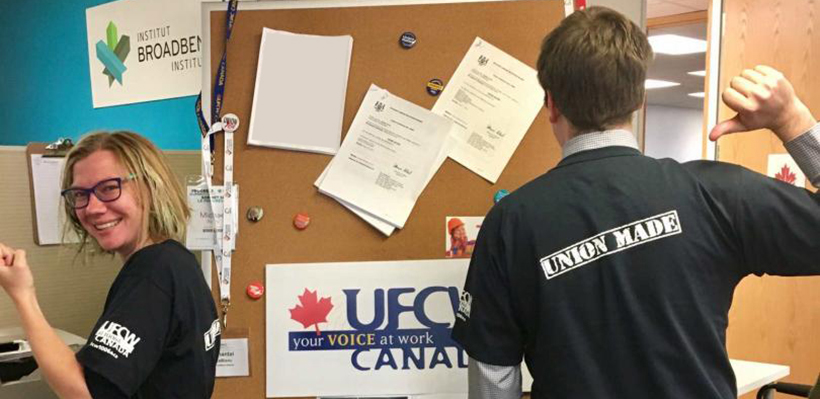 Workers at the Broadbent Institute have voted overwhelming 'Yes' to joining UFCW Canada Local 1006A.
The Broadbent Institute is Canada's leading progressive, independent organization, which champions change through the promotion of democracy, equality, and sustainability.
"Workers at the Broadbent Institute play a vital role in promoting democracy, equality and fairness in our society and we are proud to welcome them to the UFCW Canada Local 1006A family," said President Wayne Hanley. "Congratulations on achieving union representation."