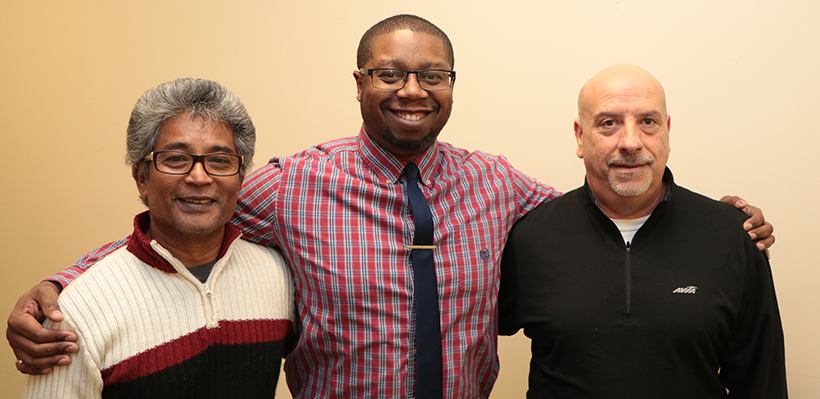 Members at Unico have ratified their new union contract.
Negotiations were led by Regional Director Don Taylor with support from Union Representative Frank Mensah and bargaining committee members, Lou Vernace and Rooplall Surujnarine.
"Overall at the end of the day, it was a fair contract," said Vernace."We were satisfied with everything and we made gains. There was strong participation and support from the membership."
Ratified on April 13, 2019, the agreement is effective from July 24, 2018 to July 23, 2022 and covers 35 workers.
"We are proud of our negotiating committee for working hard to achieve this fair deal on behalf of our membership at Unico," said President Wayne Hanley. "With highly trained and knowledgable union representatives, 1006A is Ontario's leading union for achieving fairness at work."
Highlights
Wage increases of $0.35 (retroactive to date of expiry), $0.35 in 2019 , $0.40 in 2020, and $0.40 and in 2021 over the course of the four year agreement.
Enhanced union representation during discipline cases
Right to review personnel file
Improved leave of absence language
Improvement to bereavement leave language
Increase in vision care benefit