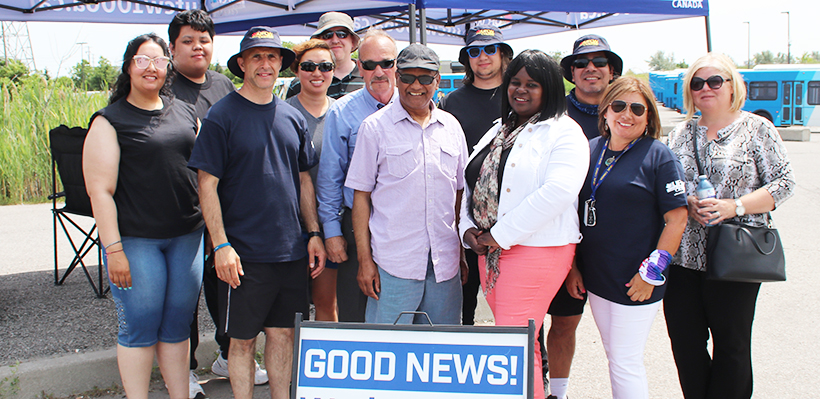 1006A is proud to welcome nearly 300 workers from Miller Transit Limited into the union family.
"What an incredible victory for workers at Miller Transit Limited, who came together to make their voice heard for strong and professional union representation," said President Wayne Hanley. "Congratulations on working together to achieve positive change for the present and future."
Our new members provide transit services to the Markham region. They work as drivers, cleaners and mechanics.
"We are so proud of the team of dedicated workers and organizers who put months of tireless hard work in to making this a successful campaign," said Lesley Prince, Organizing Coordinator. "It was such an honour to work with this group of inspiring workers who were looking out for their co-workers' best interests."
Workers wanted professional union representation which eliminated favouritism and ensured concerns about grievances and WSIB were addressed.
If you'd like more information on joining our union, connect with us today!