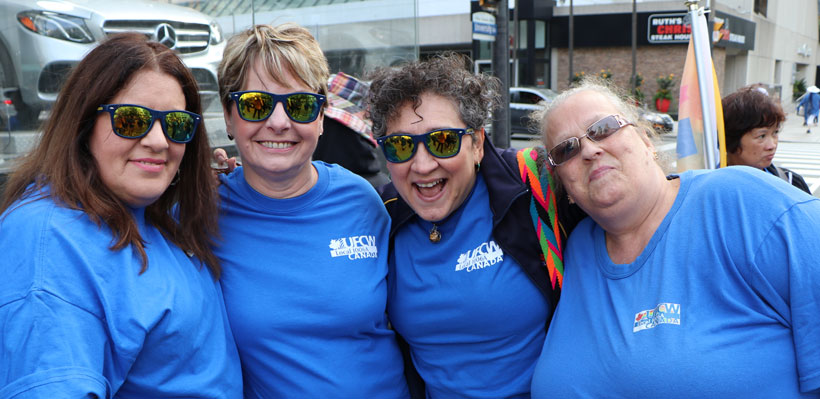 For 35 years, Diane Wilmot (pictured right) has been going to the labour day parade. It's one of her favourite days, and while the pandemic means the downtown parade won't be happening this year, Wilmot still plans to celebrate at home with her husband.
"I participate every year because I believe in the cause," Wilmot said. "I am very proud of my local union and want to show my support for my brothers and sisters. I also want my grandkids to know what it is like to belong to this movement."
Wilmot said Labour Day means hope to her. She still remembers the first labour day she participated in, back in 1983.
"My daughter was only two weeks old then," she said.
Through the years, Diane has become more involved in her union, helping her co-workers as a steward and a member of the Joint Health and Safety Committee at a Toronto No Frills store. She is also a member of 1006A's WIN committee.
She hopes future generations will come to appreciate the importance of unions.
"Unions and the labour movement are what is really needed in today's society to keep us strong for generations to come."
The Toronto York Region Labour Council will be holding a virtual celebration this year for Labour Day. Watch our website for more details closer to the date.