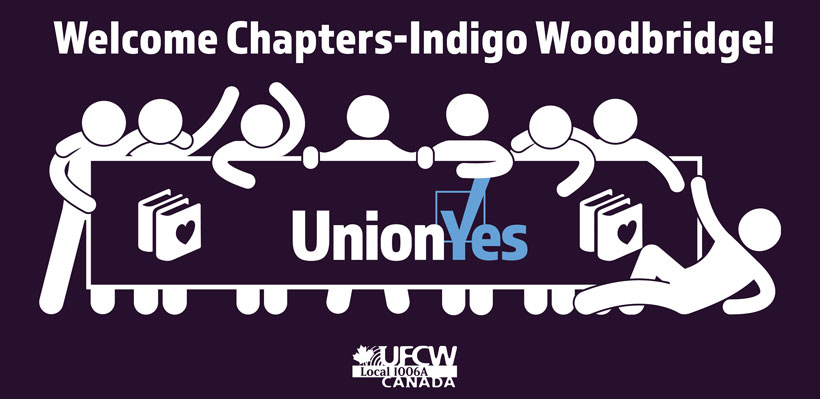 Chapters-Indigo workers in Woodbridge celebrated the New Year with a resounding Union Yes vote.
The online vote conducted on January 7 & 8, 2021 by the Ontario Labour Relations Board saw workers vote overwhelmingly for union representation. The approximately 30 workers at the Woodbridge Chapters location are the latest Indigo workers to join UFCW after successful unionization campaigns at the Mississauga Square One and Coquitlam BC locations in late 2020.
"I'd like to welcome Chapters-Indigo Woodbridge workers to our union family," said President Wayne Hanley. "During the pandemic, we continue to see strong interest from workers looking to join our union to make their workplace fairer and safer."
Workers sought union representation to achieve a voice at work to collectively address various issues, including scheduling and fair wages.
"The courage and solidarity of Chapters-Indigo workers is inspiring," said Lesley Prince, Director of Organizing. "They know that they are stronger together, and we look forward to negotiating a fair union contract that recognizes their hard work."
Workers interested in joining our union can connect with us confidentially here.