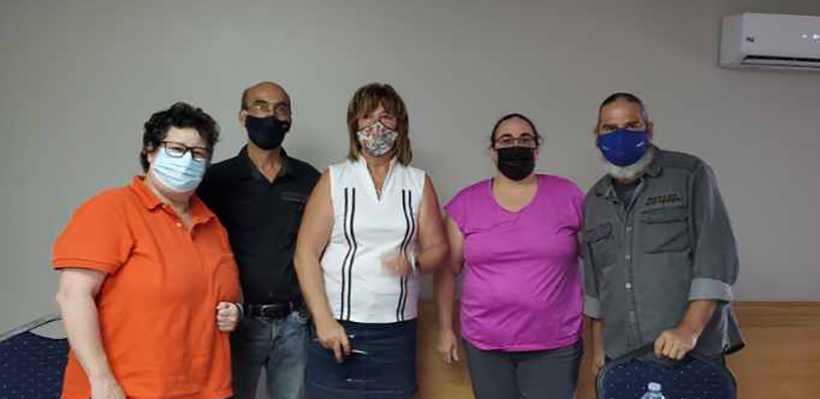 Wage increases, improvements to pay scales, and language were among the gains achieved in the new contract for members at Asselin's Your Independent Grocer (YIG) in Hawkesbury.
Negotiations were led by Union Representative Gord Albert with support from Union Representative Jackie Graticola and members, Guy Bastille, Susan Macgregor Denis and Sophie Vaudrin.
"It is one of the better contracts I have been part of the negotiations for," said Susan Macgregor Dennis, a member of the negotiating committee. "I loved the experience of being part of the negotiating committee and I like the challenge."
Ratified on July 25, 2021, the three-year union contract covers 123 workers.
"I'm proud to congratulate our committee for their hard work and commitment to our membership at Asselin's YIG," said President Wayne Hanley.
"The committee pushed the company hard to achieve this settlement," said Gord Albert, lead negotiator for the union.
Highlights
Wage increases for full-time and part-time
Improvements to wage scales for Department Deli Manager, Bakery Manager (Bake off), Night Crew Chief and Service Manager to bring them in line with other managers.
Part-time workers can reach top rate sooner, due to improvements to wage progression scales
Part-time workers now entitled to same bereavement leave as full-time workers. This includes the addition of a paid day off for the loss of an aunt or uncle and the ability to hold a day with pay for a later date for internment.