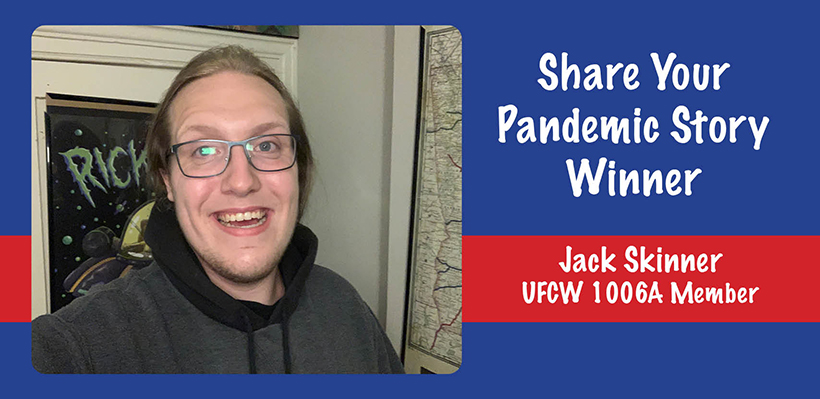 UFCW 1006A member Jack Skinner, who works at No Frills, is one of the winners of our Share Your Pandemic Story contest! Congratulations Jack!
Your union is awarding 20 prizes – worth $250 each – to members whose entries are selected in the Share Your Pandemic Story contest.
There is still time to submit your entry. Deadline is October 28, 2021
Here is Jack's story.
"Working in essential retail there was a constant fear of whether or not I was doing everything thing I could to stay safe.
Whether or not I could do everything possible to keep the people around me safe. Living through the constant fear, constant changes of company and provincial policies. Like getting use to wearing the masks or having the stand out in the winter to keep capacity accurate.
All of this to keep us safe takes a toll on me. Balancing work and home life became a teeter totter of escaping from one problem to the next.
But with the union keeping an eye out for our best interest as the situation develops and keeping us informed and with support of fellow union members around me.
We were able to help deal with each other anxieties."
Share your pandemic story. You can submit your entry today. Deadline is October 28, 2021