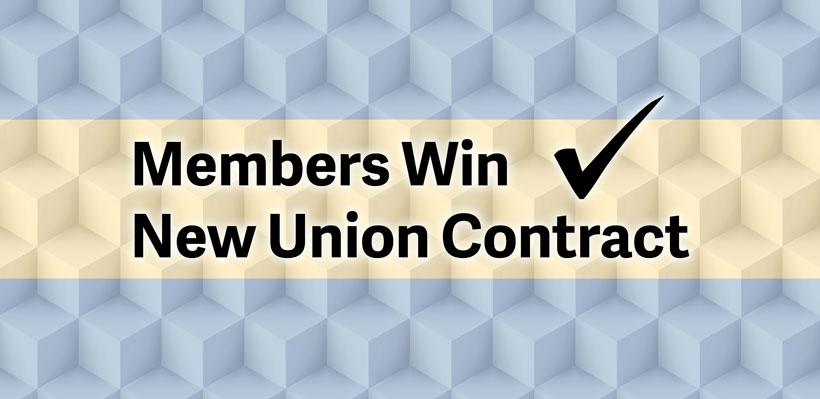 UFCW 1006A members at Marek (formerly Canada Catering) have voted for a new union contract with several gains, including wage increases.
The term of the agreement is from January 1, 2022 to December 31, 2024 and covers 18 workers.
Negotiations were led by Union Rep Dustin Magee, with support from member, Kate Rowbothan and Union Rep Kyle McGreal.
"Belonging to 1006A means having access to highly skilled and professional union negotiators, who advocate for your interests and rights at work," said President Wayne Hanley. "We are proud of the exceptional work of our union negotiating committee and congratulate them on a job well-done. By working together, 1006A is making life better for workers and their families across Ontario."

Highlights
12% wage increase in all classifications at ratification, and then an increase of 1.5% in each subsequent year of the agreement.
New Statutory Holidays added: Remembrance Day and National Day for Truth and Reconciliation
Increase to footwear allowance
Leave of absence language for culinary school