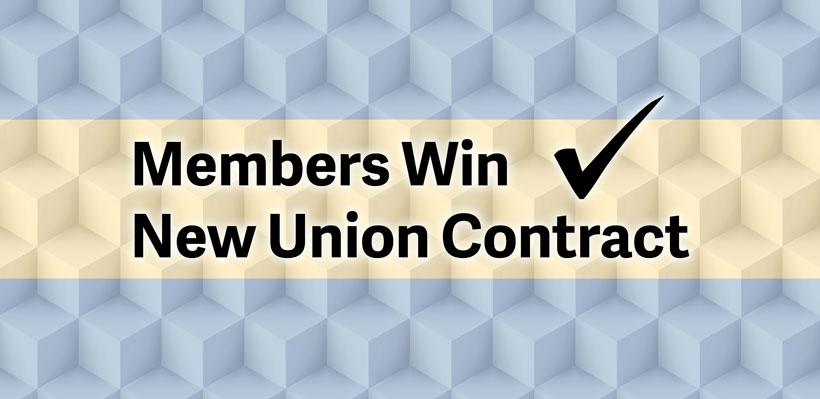 From more sick days to significant wage increases, UFCW 1006A members at SureWerx continue to experience the union advantage, as they ratified their new union contract.
The union negotiating team was composed of members, Anthony Campbell, Union Representatives Joe Blythe and Winston Gordon.
The term of the contract is from May 1, 2022 to April 30, 2025 and covers 9 members.
"Our negotiating committee did an outstanding job and demonstrated the power of union representation as they negotiated this fair contract for our members at SureWerx," said President Hanley. "Having union representation ensures workers have a voice in their workplace and the power to improve their lives and working conditions. UFCW Canada Local 1006A is proud to be the number one union in Ontario for workers seeking respect, fairness and dignity at work."

Highlights
An additional 3 sick days. Members can now bank up to 20 sick days.

Significant wages increases between 6.5 percent to 10.5 percent year one. Another 5.5 percent over the next 2 years.

Implementation of a warehouse classification system.

Added 2 floating holidays.

Improved job security.