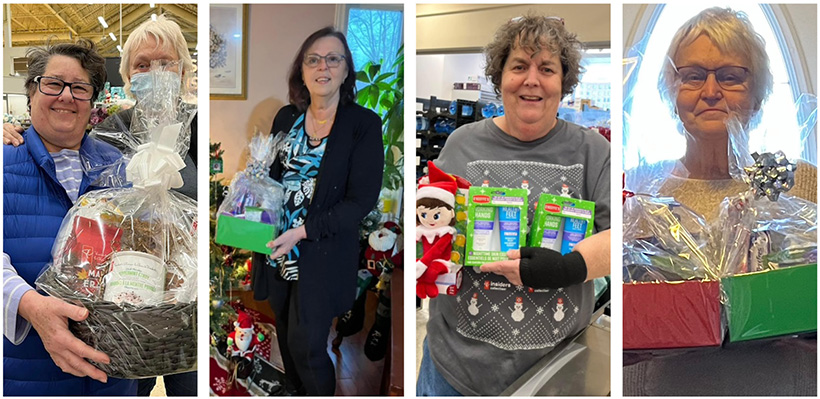 UFCW 1006A activists came together to prepare gift baskets for a local women's shelter, the Interval House of Ottawa.
The activists, along with their family members, created 50 gift baskets to support survivors, their families and pets fleeing violence.
"It's important to give back to our communities," said Caroline Brisebois, a member of the local union's executive board who led the initiative as part of the Women's Issues Network. "We are very fortunate to have what we need but not everyone does."
For Brisebois, it was a family effort with her daughter and young relative helping.
Activists who participated in the initiative included Deb Bastion, Cathy White, Maria Shouman, Kelly Allen and Union Representative Jackie Graticola. Activists at the Stewards' Conference also donated to this initiative, filing up boxes and boxes of donations.
"I'm inspired by the compassion and generosity of our incredible stewards, who reached out to make a difference for women and families struggling with domestic violence," said President Wayne Hanley. "Through their service, they are helping give hope and comfort to survivors and their families."
UFCW 1006A WIN committee works to raise awareness and do our part to eliminate violence against women.
Resources
Peel Committee Against Women Abuse Safety Planning Guide for Survivors/Victims
UFCW Canada Resource on Sexual Harrasement at Work
Final Report on the National Inquiry on Missing and Murdered Indigenous Women and Girls