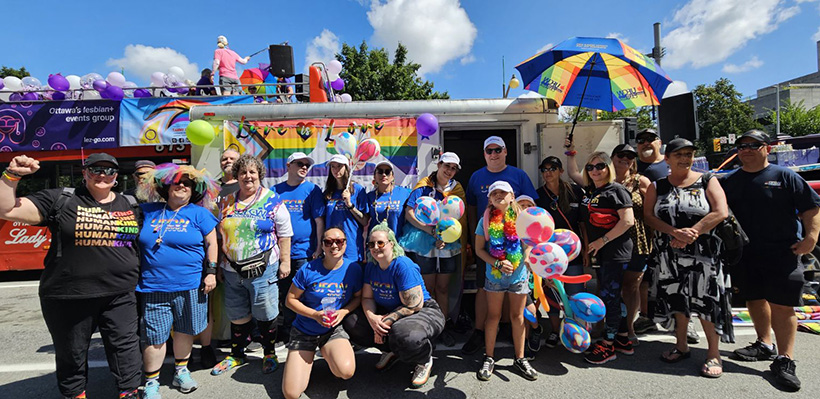 UFCW 1006A proudly participated in Capital Pride on August 27 in downtown Ottawa.
"UFCW 1006A is proud to stand in solidarity with our friends and family in the 2SLGBTQIA+ community, today and always," said President Wayne Hanley. "I want you to know you are not alone. Your union is with you, working to build a more equal and just world for all."
Led by the 1006OUTreach committee, members, activists and staff regularly participate in Pride Parades across Ontario, including London and Toronto. We also observe the International Day against Homophobia, Transphobia and Biphobia on May 17. The committee works to create inclusive workplaces and communities and helps empower 2SLGBTQIA+ members.
If you are a member of the 2SLGBTQIA+ community, and are interested in learning more about the committee, please contact Tania at This email address is being protected from spambots. You need JavaScript enabled to view it.