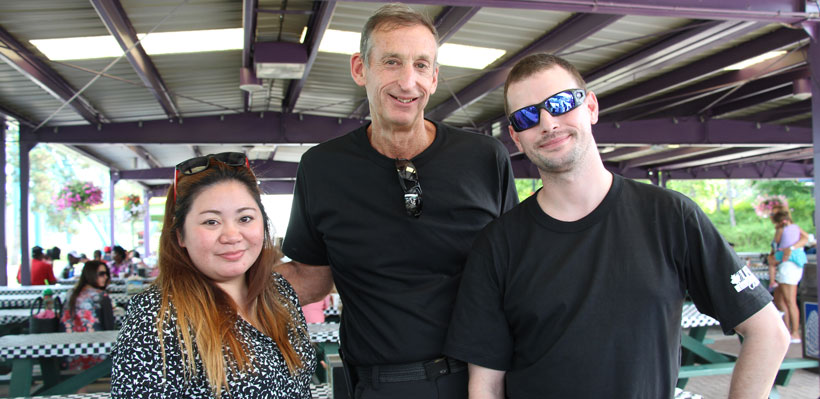 UFCW Canada Local 1006A hosted its first Members' Day at Canada's Wonderland on June 18, 2016.
Members from a variety of workplaces and sectors attended.
"It was amazing to connect with so many of our members—thank you to everyone who came out and made Local 1006A's Member's Day such a success," said President Wayne Hanley.
Maria Cabral, an activist from Maple Leaf Poultry, attended with her family.
"My granddaughter is already asking me 'when are we going again?'" Cabral said. "We had a great time and it was great to see so many members come out."
Cathy Watson, a Local 1006A activist from Parker's YIG, brought nine people along with her from North Bay, Ontario, including her two grandchildren.
"We made the drive from North Bay and had a fantastic time," said Watson. "Thank you to the union who helped make our Members' Day a wonderful event."
Annie Sundar, an activist from Loblaws Real Canadian Superstore, helped with the event.
"It's a great idea to bring union members, family and friends together for a relaxing day away from work," said Sundar. "It is an awesome event for everyone, whether you are a young worker coming with your friends or a parent or grandparent wanting to spend a fund day out with your family."