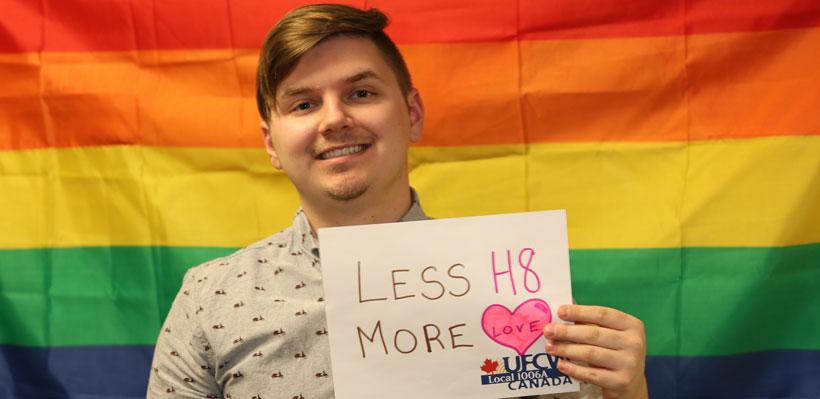 UFCW Canada Local 1006A was proud to observe the International Day against Homophobia, Transphobia and Biphobia on May 17, 2016.
The day is marked in 130 countries around the world and is intended to raise awareness and spur action against the discrimination, prejudice and violence faced by members of the LGBTQ community around the world.
"Love knows no boundaries and we are proud to be part of the global movement to stand up for equality and human rights," said Shirley Walker, an activist from a No Frills store who is a member of the Pride Advisory Committee at the local union.
Kamil Siwula, a member of the committee from a Loblaws Great Food, said the day is important because it brings people together to spread awareness to a problem that is still very prevalent in our society.
"It recognizes we still have more to do to bring equality to everyone," said Siwula, who is also a youth activist. "Whether in the workplace or your local union, the day is about bringing people together to stand up against homophobia, transphobia, and biphobia."