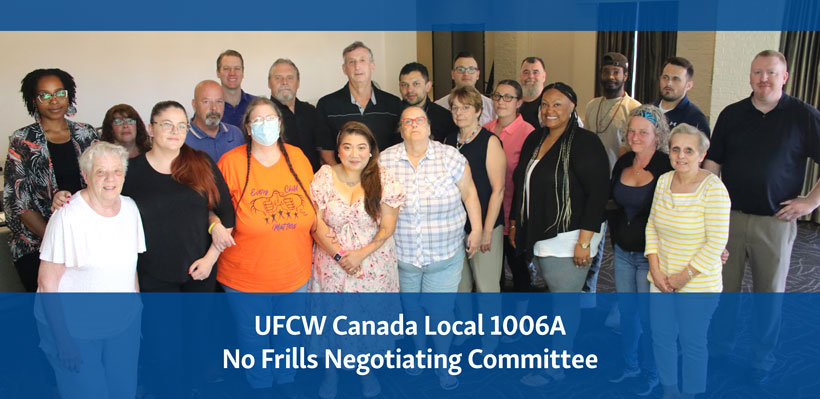 Your union has received confirmation of our next negotiations dates, September 15 and 16, from the Ministry of Labour conciliation officer.
We will have more to report after our September negotiation dates – please keep an eye on your email and your union bulletin board for future updates.
The previous negotiations update is below.
_____________________
Following four days of negotiations from July 24 to 27, the union has requested that the conciliation officer from the Ministry of Labour become involved in negotiations.
With progress being achieved so far and critical outstanding items remaining, your union believes involving a Ministry of Labour conciliation officer is the next essential step in facilitating a pathway to a settlement that is acceptable to both parties.

The role of a conciliation officer is to mediate talks and assist the union and the employer to resolve their differences and achieve a collective agreement.

Your union negotiating committee is resolved to achieving the best deal possible and is working hard to ensure the voices of our members are heard and the needs of our membership are met.

Your union negotiating committee thanks the members for your continued strong support through this whole process.

Earlier this month, members at No Frills voted 96% in favour of a strong strike mandate. Previous negotiations sessions took place in March, April and June. Though the path may be challenging, together, we will achieve a fair settlement.

Future negotiation dates will be provided to members, once they have been confirmed by the conciliation officer. We are committed to getting back to the table as soon as we can.
As always, your union representatives are available to answer any questions you may have.
In Solidarity,
Wayne Hanley (he/him)
President, UFCW Canada Local 1006A




Read previous updates here:
July 14, 2022: Members Deliver Strong Strike Mandate
June 17, 2022: No Frills Negotiations Break Off; Strike Vote Scheduled
April 29, 2022: Negotiations Progress, Future Dates Set
April 1, 2022: Negotiations with No Frills Begin
February 25, 2022: Union Committee Meets, Preparations Continue

We want to connect with all members: update your contact details here.