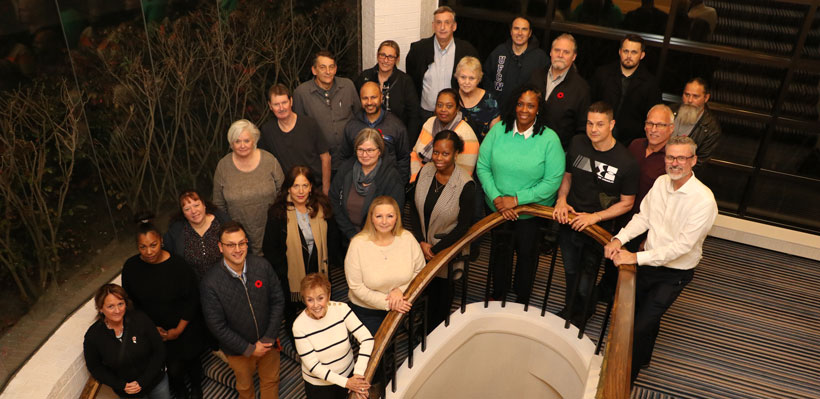 Negotiations are underway for UFCW 1006A members at Loblaws Great Food and Real Canadian Superstore.
On November 7, your union negotiating committee met to review our contract proposals and affirm our commitment to solidarity bargaining with UFCW 175 & 633.
The union negotiating committee and the company exchanged contract proposals on November 8 and 9.
Our goal is to achieve the best possible contract for our 13,000 Loblaws Great Food and RCSS members.
With the first negotiations exchange complete, the union negotiating committee is now reviewing the company's proposals and preparing a response.
Negotiations are set to resume from November 21 to 24 and November 28 to 29.
Get Negotiation Updates By Email – Update Your Contact Info
The negotiating committee includes 14 rank and file members, who were elected at proposal meetings held across Ontario in early October. The committee also includes Local Union Executive Board members who work at Loblaws Great Food and RCSS, experienced union negotiators and union staff. Our committee is also supported by member liaisons, who have been recruited in each of the 60 Loblaws Great Food and RCSS stores, to inform and engage with members throughout the process.
Membership support is vital in helping your negotiating committee achieve a fair union contract – thank you to our members for your participation and engagement throughout this process.
We'll have more to report after our next session with the company.
If you have any questions regarding negotiations, please contact your Union Representative.
In Solidarity,
Wayne Hanley (he/him)
President, UFCW Canada Local 1006A
DID YOU KNOW: Solidarity bargaining means UFCW 1006A and UFCW 175 & 633 have the additional power and strength of nearly 26,000 members, working at Loblaws Great Food and RCSS, Zehrs Great Food and Superstore locations across Ontario. The hard work and dedication of our members continue to make Loblaw the success it is today.
DOWNLOAD: PDF of Update
RESOURCE: Negotiations FAQ
PREVIOUS UPDATES: